Seasons greetings, chums!
Apparently the year is almost over. My calendar tells me it is so, and my calendar hardly ever lies. I therefore conclude that it is true.
These things always seem to sneak up on me. Bother.
As it is my customary method of bidding the year farewell, I have decided to reminisce on all the glorious stories I discovered in the year 2019. Basically we have movies, books and the delightful mystery that is theatre.
Possibly not in that order, because I like to keep you guessing.
Let us begin.
Movies
Apparently I watched too many superhero movies this year. Oh well.
Also, there was THIS:
…at midnight on January 1st. Yup. I couldn't wait another moment longer.
(I love this show so much.)
And THIS:
Yes, I finally watched Stranger Things and I have adopted the Byers family.
I loved the first two seasons, but season 3 was kind of a mixed bag for me and I kind of wish it didn't exist. Though I did relate to Will on a spiritual level for pretty much the whole season.
But evil Russians? And making everything MORE disgusting, and MORE horrific? There just wasn't really a point, folks. Who forgot to tell TV shows that they should quit while they're ahead?
I should probably stop now.
This kid though:
Okay, I'm done.
Apparently I watch too much Netflix these days.
AND LAST BUT NOT LEAST, have you all seen this beautiful Pixar SparkShort????
It's on YouTube. You have no excuse not to watch it. Here is a link:
It will take less than ten minutes of your life. You're welcome.
Theatre
Since I don't really pop over to Broadway much, the theatre section is a bit thin. But I did discover some stellar cast recordings! There are a few songs that I would particularly like to share with you.
First off, we have this German one from Artus Excalibur:
Then there's this lovely little ditty from this year's Tony winner for best musical, Hadestown:
And lastly, my most recent discovery and the best of them all, this powerful ballad from Matilda: The Musical. This song makes me weep:
In addition to musical recordings, I got to see a few community theatre productions, including Little Women and The Wizard of Oz. Live theatre is a blessing.
I also participated in a couple of shows myself, which was great fun indeed.
And I got to see a PBS Great Performances production of Red by John Logan, starring Alfred Molina and Alfred Enoch. It was quite excellent.
Books
I also rediscovered the joys of picture books this year. Specifically in the form of Jon Klassen and Sandra Boynton books.
Such as-
And-
Do not underestimate the brilliance of these books. Jon Klassen and Sandra Boynton are geniuses.
Epilogue
And now the year is basically over and I am trying not to freak out about the rapidity with which Time rushes onward. Is anyone else weirded out that we have almost reached the year 2020?
I hope that you had a good year, and I hope that your next one is even better! Happy Christmas, and a Sumptuous New Year!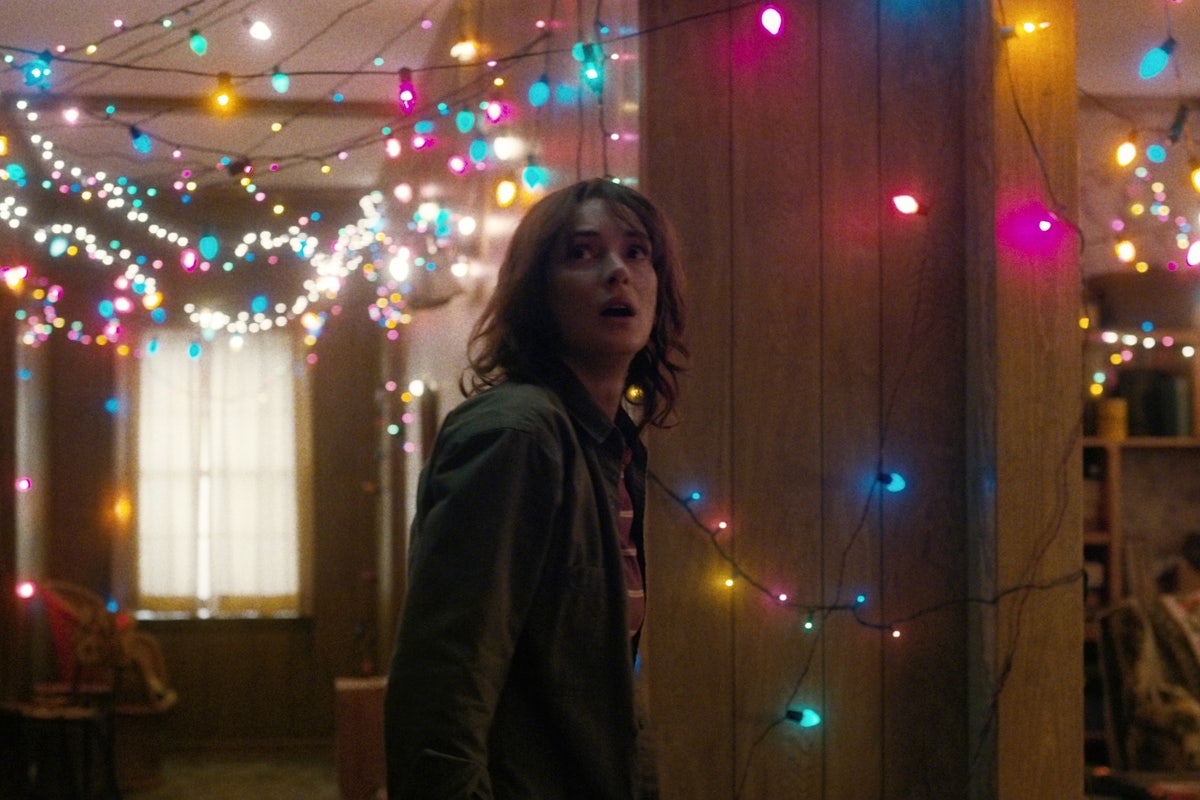 (My sister was inspired by Joyce Byers and decorated our hallway with Christmas lights like this.)
What stories did you discover in 2019? Did any of them surprise you? Are you eager for 2020 to arrive, or does the prospect terrify you? I would love to hear about your year in the comments!
Until next year,
~The Story Sponge~