Greetings, my friends!
There are a lot of pretty fantastic things in the world. Like books, for example. And salmon. But we are not going to talk about books or salmon today, alas. We are going to talk about actors.
I watch a lot of movies, okay. I am basically an expert in the art of cinema. To be honest I spend most of my time tearing it apart, but today I am going to talk about something that is actually quite fantastic.
There are a lot of talented actors out there. Actors can be considered amazing for a multiplicity of reasons, but in this post I will be highlighting one reason in particular, namely the ability to play roles that are widely different from each other.
Some actors play one particular type of role extremely well, but they don't do much else. Some actors really jump all over the place. They are impressive, let me tell you.
Thus, I have formulated a list comprised of a number of actors who have impressed me with their skill in this area.
Roger Bart (Hercules, Snoopy, Vice Principal Nero)
The sweet, dreamy eyed youth (Hercules) who pours his heart out with "Go the Distance" is also Charlie Brown's supper-obssessed beagle (in the 1999 off-Broadway production) and the slightly deranged Vice Principal of Prufrock Preparatory School (A Series of Unfortunate Events).
I guess the only similarity that I can come up with between these three is that they all have some kind of dream. Other than that there is really nothing. I mean…you all remember Hercules, right?
He's terrifying, isn't he?
Hugh Jackman (Roddy St. James, Charlie Kenton, Wolverine)
Okay, so Wolverine (X-Men) and Charlie Kenton (Real Steel) are pretty similar. They are both cool and athletic and moody and good at making really stupid decisions. I thought that was Hugh Jackman's thing.
(If you haven't seen Real Steel, look it up, it's a spectacular movie.)
But then I realized…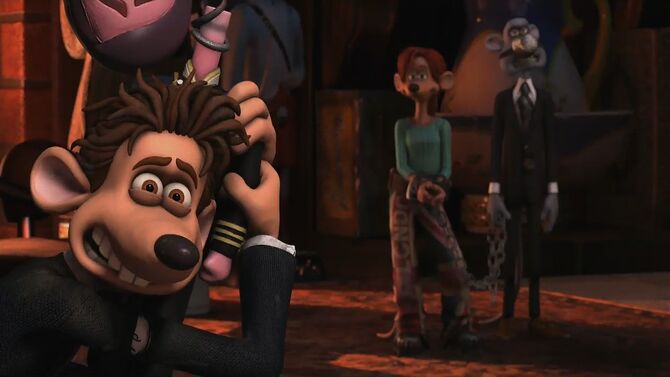 …that this fantastic, fidgety, mild-mannered rat (Flushed Away) was voiced by Hugh Jackman.
And naturally my respect for him increased significantly.
Also he does Broadway, and I always appreciate a human who sings, even if they also do the whole superhero thing. Superheroes should sing, guys.
Neil Patrick Harris (Toby, Count Olaf)
The first thing I saw Neil Patrick Harris in was A Series of Unfortunate Events. Count Olaf is delusional, creepy, sinister, and just plain melodramatic.
Then I saw him as Toby in a concert version of the musical Sweeney Todd. He was just this sweet, innocent child.
Of course with several of these characters, make-up has something to do with it, but if you could see these humans in action you would be see that there is a lot more to it than that. It's like a whole alternate way of being.
Jessica Chastian (Celia Foote, Murph, Commander Lewis)
Murph (Interstellar) and Commander Lewis (The Martian) are both intense geniuses who do stuff in space. They are cool and collected but also filled up with emotions. Jessica Chastain is brilliant as both of them.
But she is also the giggly, hair-brained Celia Foote (The Help). And somehow you love her just as fiercely as this character. She manages to be so silly and so authentic at the same time, which isn't easy to do.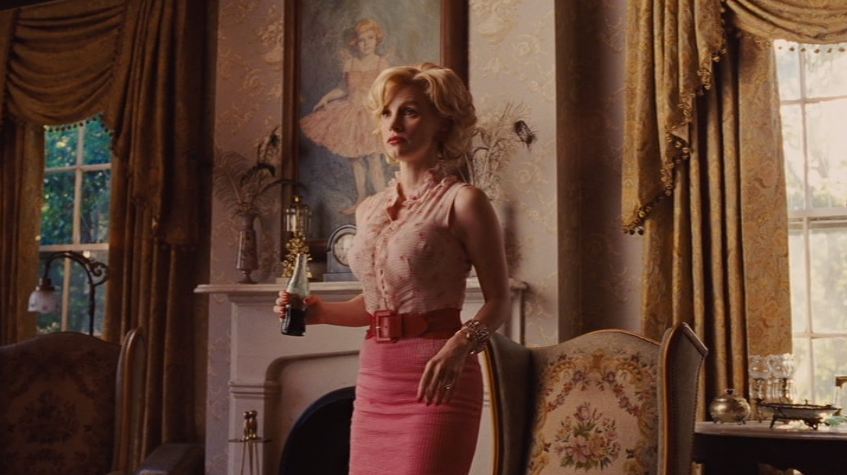 Helena Bonham Carter (Bellatrix Lestrange, Mrs. Bucket)
She is kind of known for playing creepy, deranged roles like Bellatrix Lestrange. And she's really good at it.
But she is also totally adorable as Charlie Bucket's mother (Charlie and the Chocolate Factory) and we have to give her points for not creeping us out even though she has the same face.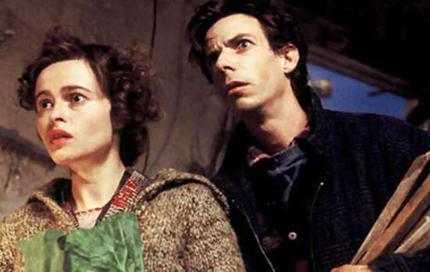 How can you not love this woman? She is holding a cabbage.
Paul Giamatti (Ralph, Eugene Landy)
I first noticed Paul Giamatti's awesomeness in Saving Mr. Banks, in which he plays the lovable chauffeur Ralph. He's literally the friendliest, sweetest man on the planet and it's practically impossible not to like him. Even P.L. Travers warms up to him eventually, and she's a tough nut to crack.
(That's her in the back, being cold and grumpy- and also awesome, because she's Emma Thompson.)
But then I saw him in Love and Mercy, in which he is the slimiest creep to crawl this earth. Even his smile gives me the creeps.
Yeah, he's the creepy one on the right.
Epilogue
Well, there you have it. It amazes me how the same person can come across as having such a completely different…soul. Like, they look the same but they are NOT THE SAME. It's crazy. I mean, I guess it's just normal. But still crazy.
Do you ever geek out about actors being able to portray such widely different types of characters, or are you pretty chill about it? Which actors have impressed you the most with their abilities to play different kinds of characters?