Hello, my friends!
It's time for another Deep Philosophical Ramble about what is going on in this sponge-brain of mine. Today I will be rambling about my problems with cynicism and pessimism and and how these things effect my view of life. And of course this will all relate to stories eventually because obviously everything does.
I consider myself to be a cynic. I have considered myself to be a cynic for pretty much as long as I can remember. At times I have taken pride in it, and at times I have been mildly annoyed by it. But in any event, it's become a part of who I am.
It always seemed to me that cynicism was the most logical way to move through life. You assume the worst at any given time, and then you can't be disappointed. You find the flaws in any given scenario, place, or piece of art, so as to avoid getting taken advantage of, or making a fool of yourself.
It's pretty handy.
The Safety Blanket
In a way, cynicism and pessimism have functioned as a safely blanket for me. For a long time this worked well, at least it seemed to, and I liked my safely blanket a lot. It was comfortable and cosy and it made me feel like I was level-headed and in control of things.
But my cynical outlook has started to get more aggressive in the past few years, without me really meaning it to. The safety blanket has started to become smothering.
It used to be something I chose. I would decide to seek out the worst in everything, because it made me feel smart. I associated my pessimism and my ability to criticize things with my intelligence. I was a cold-eyed cynic. If something bad was going to happen, I would foresee it. If there was something wrong with a book or a movie, I would extricate it. I would dissect it. I would tear it apart. I would get to the truth (or so I thought) of whatever it was. I wouldn't let anything fool me.
The thing is, it doesn't feel like a choice anymore. I have done it so much that I see the terrible things everywhere, even if I don't want to.
And sometimes it's like the positive things don't even exist. I literally can't see them.
Clearly it's time to talk about Santa Claus now…
You know that kid in The Polar Express who is afraid to believe in Santa Claus? That is totally me. That movie is surprisingly profound at times. One of the scenes that strikes me the most is when he is talking to the strange hobo on the train. The kid says, "I want to believe. But…"
And the hobo finishes for him: "But you don't wanna be bamboozled. You don't wanna be led down the primrose path! You don't wanna be conned or duped, have the wool pulled over your eyes. Hoodwinked! You don't wanna be taken for a ride, railroaded! Seeing is believing. Am I right?" –The Polar Express, 2004
I have been realizing how much my attachment to cynicism comes out of fear. I am so afraid that I am going to get caught believing something that isn't true.
And for some reason I have decided that being cynical about the world is the best path to the truth. But is it?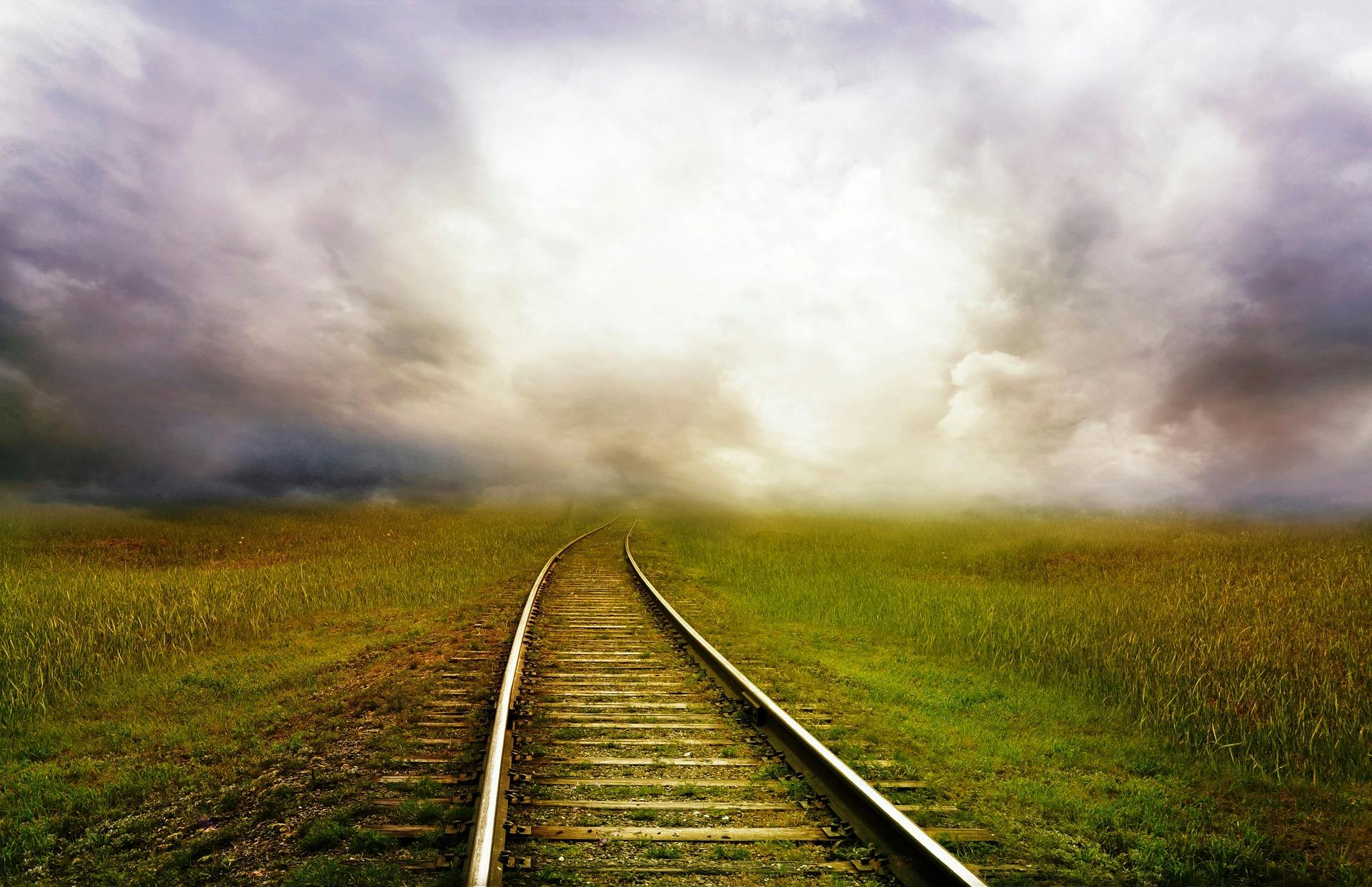 Okay, so maybe I am not really a cynic…
Constantly being negative about everything is not giving me a more accurate picture of reality. Who decided that the negative aspects of reality are more real than the positive parts? Am I focusing on the bad stuff because it's more true, or because I am afraid of getting hurt?
I want to be smart. Obviously. I want to make sure everyone knows that I know when something is flawed. This has become something of an obsession. I have taken discernment to one extreme.
Discernment is an important skill. But it's not just for seeking out the bad in things. I should be able to find the good in things too. And that is getting harder and harder.
And this is where my cynicism breaks down.
If I was a true cynic, I would probably assume that this was because there really wasn't much good to begin with. I would think that the world was just depressing and evil and everything was hopeless. I would think that the more discerning I got, the more badness I would see, and the less good I would see. Or something like that.
But, as I have pointed out in a previous post, I am an inconsistent sponge indeed.
As cynical as I can be, I am actually a starry eyed idealist who believes that everyone has meaning and purpose and beauty and that ultimately the ending is happy. I am a cynic who believes in happy endings. I am not sure how that works.
My cynicism is trying to drown me, but I don't want it to.
Optimists (not be be confused with optometrists)
We often blame the optimists for ignoring reality. We blame them for seeing sunshine and rainbows when the world is dark and tragic. How ridiculous those optimists are, not facing the facts.
But maybe they are not as wrong as I tend to think they are. Maybe I have trained myself not to see the sunshine and the rainbows, even when they are right in front of my face, because there is always the chance that they are not really there- so I don't even see them when they are.
I say I will believe it when I see it but I've trained myself never to see it at all.
More story associations
Something that has really been in my mind recently is that scene from The Last Battle by C.S. Lewis, when they have all entered the new Narnia but the dwarfs are convinced that they are still in a dirty stable. They literally can't see the wonderful landscape around them.
"They have chosen cunning instead of belief. Their prison is only in their minds, yet they are in that prison; and so afraid of being taken in that they cannot be taken out." -Aslan, The Last Battle
It is a troubling idea. Because I can relate so much to the dwarfs. The fear is genuine and visceral. And the reason the fear is so strong is because we have been tricked, taken advantage of, laughed at. There really are lies that try to "take us in" so to speak. Beauty is often a façade, a cruel joke, that will hurt us bitterly in the end. So we become wary of it. And we have to do this, to some extent. Don't we?
Are we so afraid of being taken in that we can't be taken out of the tangled mess of safety nets we have made for ourselves and look at the sky?
Am I brave enough to see beauty when it is really there? Do I have enough courage to seek it out? Can I choose to believe in the face of my deepest fears?
Maybe it sounds sappy and sentimental. Maybe it sounds naïve, even stupid. Maybe that's just one of the things I am afraid of.
Fairy Tales
Are fairy tales unrealistic, an ideal that we've fabricated to make life more bearable, or are they the manifestation of a truer world that we can just barely see? I feel like we have to make a decision about which of these truths we believe. I think it has a huge impact on how we live our lives.
My cynicism has gotten aggressive enough that it has had to come face to face with my deeper convictions about life, my convictions that at the end of the day love is stronger than hate, that goodness is greater than evil. That sounds like a fantasy novel, doesn't it? Is the idea that good conquers evil a fantasy that covers up the brutality of real life, or has "real life" clouded something that is deeper and truer that we are afraid to believe in anymore? One of them has to take dominance.
In spite of my plaguing doubts, I want to choose the happy ending.
Epilogue
My cynicism has led me to form nasty habits. Of course I can't change them all at once, but there are small things I can do to try to tame it.
One very small thing I am going to do is try to find something good or redeeming about every book I read, and every movie I watch. That doesn't mean I am going to lose all of my discernment. It doesn't mean I am going to love everything now. But it does mean I am going to look for things to love instead of things to hate.
Do you grapple with cynicism at all? Do you ever find yourself being overly critical? Do you often take pride in your criticism skills, like me? Have you ever found that to get out of hand? What do you think about fairy tales? I would love to hear any and all thoughts you may have on this topic.