Greetings, my bloggerly chums!
I must admit, I adore my fictional heroes. I am truly a sucker for good people, the tender hearts, the ones who would die for their friends without hesitation and who weep when they see someone else in pain. Present me with a Despereaux Tilling, a Samwise Gamgee or a Kate Nickleby and my heart will melt without fail.
But…this post is not going to be about such people.
I am not usually one to focus on the villains. In fact, a goodly number of my favorite stories don't even have real villains. And for many of the ones that do, the villains aren't one of my favorite parts of the story. They're just there to be defeated. Basically.
That  being said, there are certain villains that do in fact intrigue me quite a bit. Enough to write a whole blog post about them.
Thus, this post.
The following is a list of villains, from movies/TV shows and books, that I find exceptional in one way or another.
Roscuro (The Tale of Despereaux)
Roscuro is a rat. He was born in darkness, but he has a strange fascination with the light.
(It is important to note, I think, that I refer exclusively to the book. Not that sorry excuse for a film, in which they butchered Roscuro- and all of the other characters as well- most pitifully. Very upsetting.)
In his quest for the light, Roscuro's heart is broken. It is broken by a look, and when Roscuro tries to put his heart back together, it is much more crooked than it was before.
Roscuro's villainy is fueled by want and pain. As the reader, one can sympathize with this. We all have desires that are strong enough to control us if we let them. We have all experienced pain. Roscuro is on a quest for something good, but in the process to get that good thing, he ends up doing some very twisted things.
Count Olaf (A Series of Unfortunate Events)
The book and the show both apply for this one.
Olaf has found that the world is dark and cold. You don't always get what you want. Good people do bad things. Good people accidentally die. Good people turn against you and turn out to not be very good people after all.
So Olaf decides to make the world (his world, at least) a better place…by illegally obtaining wealth. Sapphires make the world brighter, am I right? He wants revenge on the people who misused him, and to laugh in the faces of people who still think that good people are a thing.
Count Olaf has a very jaded view of the world, and he does his best to make sure everyone else shares this view by making their lives as miserable as possible. He was hurt in his youth, and instead of being healthy and working through that he chose to become bitter and resentful. Always a solid plan.
President Coriolanus Snow (The Hunger Games)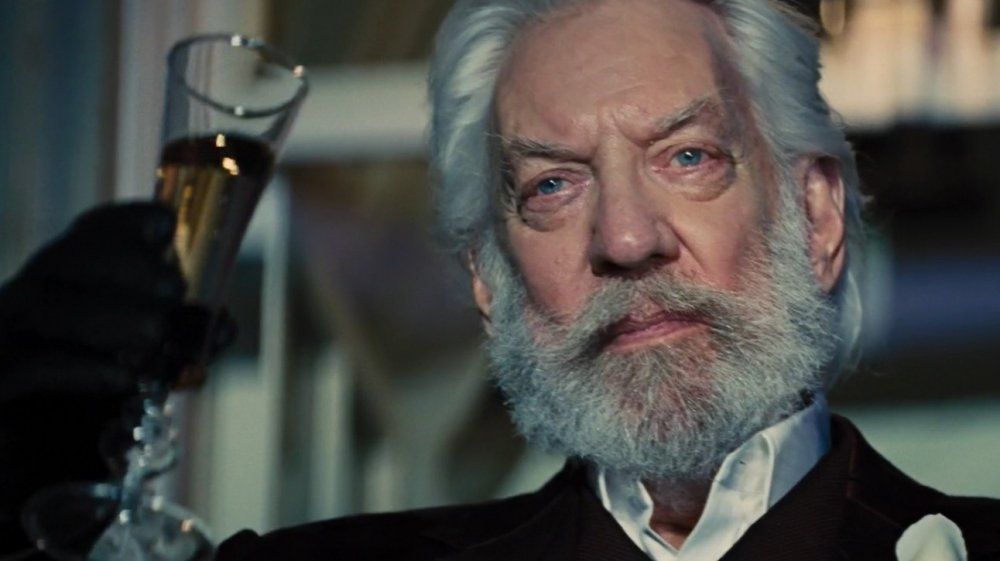 President Snow is just trying to hold his country together, but those inconsiderate rebels just keep making life difficult for him. How dare they not understand how fragile the system is…or how important it is to keep the system intact?
He has kept his presidency for longer than one might consider decent. But it's all for the greater good. He's great at what he does. Panem needs him. He's not trying to be malicious or anything. He's very good at controlling people- but always with the best intentions. Of course.
The thing that I love about President Snow is that he isn't looking for reasons to torment people. He's just very good at tormenting people when he has reasons. And he has reasons. Terribly twisted reasons, perhaps, but reasons nonetheless.
President Snow tells Katniss that he's not wasteful, which is I think an accurate summary of his character. He has decided that he needs to keep Panem in his control, and he does whatever is necessary for that to happen- no more. He is extremely calculating in what he does. The Hunger Games themselves, as appalling and brutal as they are, provide a controlled punishment without the messy ordeal of a war. Wars are extremely costly things, and President Snow wanted to avoid them.
He is willing to do whatever he needs to do to achieve his aims, and he is very intelligent, which makes him very dangerous indeed.
Azula (Avatar: The Last Airbender)
Azula is a fire-bending prodigy, and first in line to the throne now that her brother has been banished. She has always been the favorite of her father and her grandfather, and she has worked her whole life to achieve excellence in whatever she does. She takes pleasure in toying with people, tormenting them, and using their fears to control them. She craves power. She always lies.
Standard psychopath, right? Well, maybe. But the thing about Azula that I find really interesting is the way it actually shows the brokenness of a person's mind when the parts used for love are blacked out. It shows how so often what we perceive as strength is actually crippling weakness.
Azula's relationships are all based on fear. She gains control of people by playing off of their fears, but she is not close to anybody.
A person who doesn't need love could be extremely powerful, right? They wouldn't fall into ordinary weaknesses like loneliness, needing another person or people to help them along. They would be totally independent. They could use other people ruthlessly, without any qualms about who they were hurting.
Azula always lies. She lies to other people constantly. But the person she lies to the most is herself. For all her show of power and strength, it was all just hiding the truth. Her lack of love literally tore her mind apart.
Colonel Graff (Ender's Game)
The book. Please.
Colonel Graff is stuck in a war. A war against a terrifying alien species that almost destroyed earth once before. Now humans need to wipe out the aliens before they can come back. And Graff is trying to find the person to lead this invasion. It has to be a truly amazing person. The wrong person, and we all die. No pressure or anything.
You might argue that Graff isn't really a villain. But I'm including him in this post anyway.
In a strange way, he's a lot like President Snow. He knows what he needs to accomplish, and he's rationalized that with everything he has to do to get there, no matter how brutal. It's the whole 'The ends justify the means' scenario. The difference is that Graff is a lot more reluctant. He doesn't necessarily want to do this. But he's not going to stop either.
Brona (The Missing Piece of Charlie O'Reilly)
Brona has experienced horrendous loss. She has seen children in pain. She has lost her own children. She wants to ease the suffering of others. Her heart breaks for all the love that was denied her, and she wants to give that love to the children who deserve so much better than what they got, and shield them from the horrors of the world.

Brona is something of a control freak. She was hurt by the world, and she wants to help others to escape it, but she is broken and her way of dealing with things is broken. She genuinely believes that what she is doing for the children is good for them, when in reality she's imprisoning them and letting them be ruled by their guilt.
I am intrigued by the idea of a villain with the best intentions. She loves the children, but she won't let them go. Love done wrong can be more hurtful than hate.
Miss Havisham (Great Expectations)
Miss Havisham was cruelly jilted as a young woman, on her wedding day no less, and thus decided to bring her life to a grinding halt. She stopped all the clocks in her house. She left the wedding table untouched. She remained in her wedding dress. For literal years. And then she thought it a good idea to train up a young girl to punish men for the wrongs done her. And to be fully guarded against their wicked charms.
Oh, look, another wounded-in-youth-turned-bitter one. That seems to be a bit of a theme here.
There is something fascinatingly macabre about Miss Havisham's house, with the vermin infested cake and the shabby wedding dress and the still clocks. It's such a perfect picture of decay that parallels what's happening inside her head and heart. The way that bitterness eats away at us and creates so much rot and death is very real and shown beautifully (or disturbingly) in the character of Miss Havisham. She could not let go of the past. At all. And it hurt not only her, but the people she influenced as well.
Fagin (Oliver Twist)
Fagin is a kindly, friendly old man who gives shelter to children in London. In return, the boys work for him. It's all a pleasant arrangement and everyone profits by it. He knows all sorts of figures in London and does business with them. He helps girls and boys find work. He is always very polite. What a nice man he is.
Fagin is…a creep. I don't know how else to put it. He's so nasty, but what I love about him as a villain is that he's so nice and the boys like him, despite the fact that he's using them for his own gain. No, he's not violent and scary like Bill Sikes, and he wouldn't beat you to death (he probably wouldn't be physically capable of doing so), but he's crafty and selfish and doesn't really care about anyone but himself, no matter how much he smiles at you and calls you "my dear".
Ledroptha Curtain (The Mysterious Benedict Society)
Mr. Curtain founded the Learning Institute for the Very Enlightened, a prestigious school for gifted youngsters on a private island. (It's possible that the reason everyone thinks this school is so great has something to do with a less-than-legal marketing tactic, but we don't talk about that.) He is brilliant, charismatic, and ambitious. (And also possibly trying to take over the whole world, but we don't talk about THAT either.)
So the thing that makes Mr. Curtain interesting is the fact that he has a foil, Mr. Benedict. The two are alike and yet unlike. The key difference in the two men is that one can't bear the idea of not being in total control, and the other has learned to let go. Take a wild guess as to which is which.
Everything about Mr. Curtain's life is about control. I mean, even his obsession with taking over the world stems from his deep-set need to control everything. It all comes from his fear of not having control- which, ironically, is what controls him. He's not really in control at all. His fear is.
Deep, isn't it?
Gollum (The Lord of the Rings)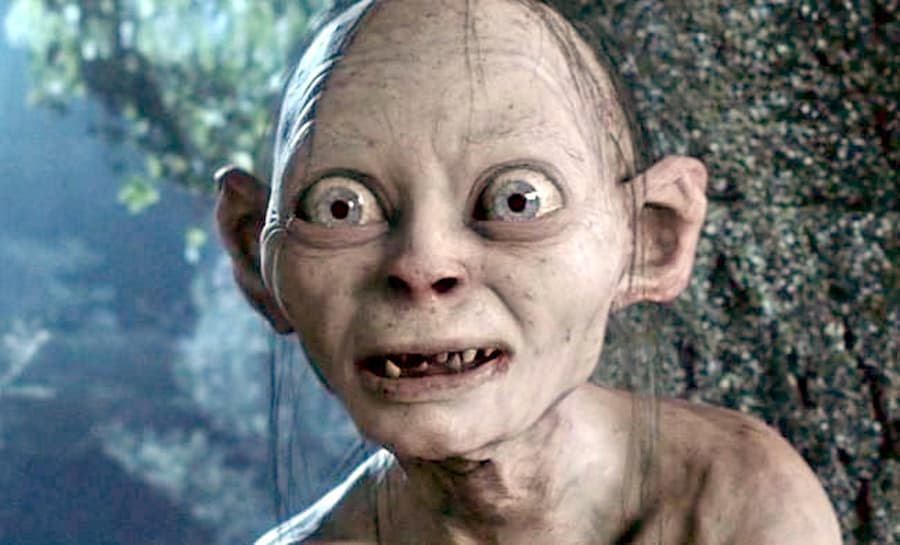 Before Gollum was Gollum, he was basically a hobbit. A hobbit who let his desire for a ring of power overcome him very quickly.
He murdered his friend to get what he wanted. He let the Ring take him over, and worshiped it alone for hundreds of years. When he lost it, he was broken and consumed with the need to find it again.
We have choices in life. Many of these choices involve priorities. At some point we all have to decide what is more important: the lives of others or pursuing our personal inclinations.
Sometimes both are possible. But sometimes they are…not.
Gollum is a miserable creature who was fully consumed by his want for the Ring. At the detriment of relationships. At the detriment of life. At the detriment of his own sanity. Ultimately it didn't make him happy. It destroyed him.
He is a pitiful character indeed, but also capable of causing untold harm in his pursuit of what he wants. Want is a powerful force when left unchecked.
Epilogue
There you have it. I kind of thought I was going to have super insightful things to say about all these villains, but it mostly turned into: "they had bad stuff happen to them. They turned bitter and resentful. They were obsessed with controlling everyone. The end."
What are some of your favorite villains? I admit I came up with this list off the top of my head and I'm sure I missed some good ones! What are some of your favorite villain tropes? Do you prefer villains or heroes? Tell me in the comments!