Greetings, my bloggerly chums!
I watch a lot of movies, I admit. I do love watching movies. Sometimes a little too much…but not in a creepy way, just in a more of a respectful appreciation.
(And yes, I have a movie quote for practically every moment of my life. It's not obnoxious to my friends and family AT ALL.)
As much as I adore watching movies, something that I adore even more than that (apparently) is ripping said movies to shreds after viewing them. I can spend literally hours talking about Everything They Did Wrong in a movie.
I am very often disappointed by movies. So it's impressive when I find movies that, well, impress me.
Anyway. I am going to actually talk about some movies at some point in this post. At least, that was my plan.
Ahem.
So these are movies that I have seen for the first time in the last three months, and I thought they were all pretty great.
This Beautiful Fantastic
They're British, guys. Also, books. Also, ducks. What's not to like?
Okay, so this is a low-key, British romance/family/gardening movie about a girl named Bella who lives alone and is super organized and CLEAN. She works at a library and is trying to write a children's book. The thing is, her yard is a disaster because she has great Fear and Loathing of the outdoors.
Her neighbor, a grumpy old man, has a thing or two to say about this. He has something of a passion for gardening himself, and when Bella is facing eviction due to neglect of the property she's renting, he might be just the person she needs.
Also the old man's cook is Moriarty from Sherlock, only not a psycho and I love him.
There is also an awkward inventor guy who doesn't know how to talk quietly in the library. And a cranky librarian.
Honestly the romance aspect of the movie was a little canned, but the characters themselves are all so quirky and wonderful and I enjoyed just seeing them all interact with each other. It was just a quiet, lovely film about finding a family, really.
Onward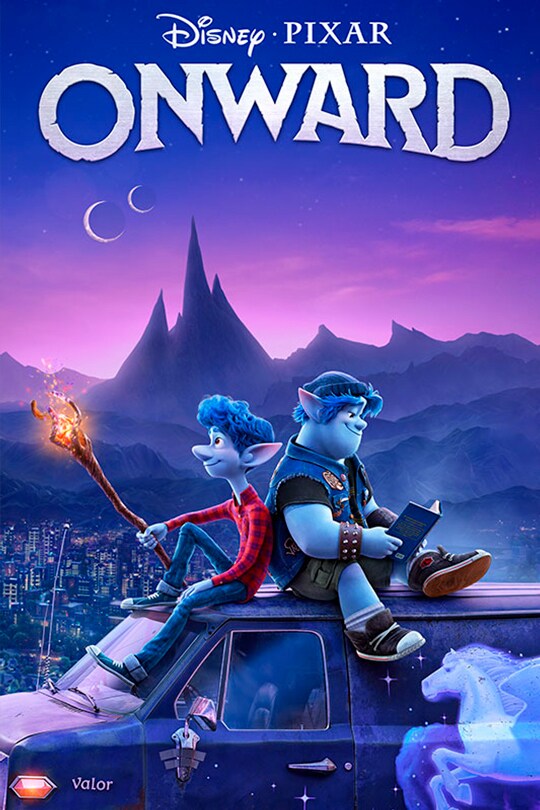 I am an avid Pixar fan, though of late I have not been very pleased with a lot of Pixar's output. Inside Out was the last truly amazing one, and Coco was pretty good as well, but everything else…? No.
Onward doesn't live up to the Greats, but I still LOVED it. Maybe it's partly just because it is about BROTHERS who are Complete Nerds. Two of the best things.
Ian and Barley are teenage elf brothers who live in a suburban fantasy world. When Ian turns sixteen their mom (who is wonderful) gives them a message from their dad (who died before Ian was born- but is also wonderful) containing a spell that will bring their dad back to life for one day so that he can see who his boys grew up to be.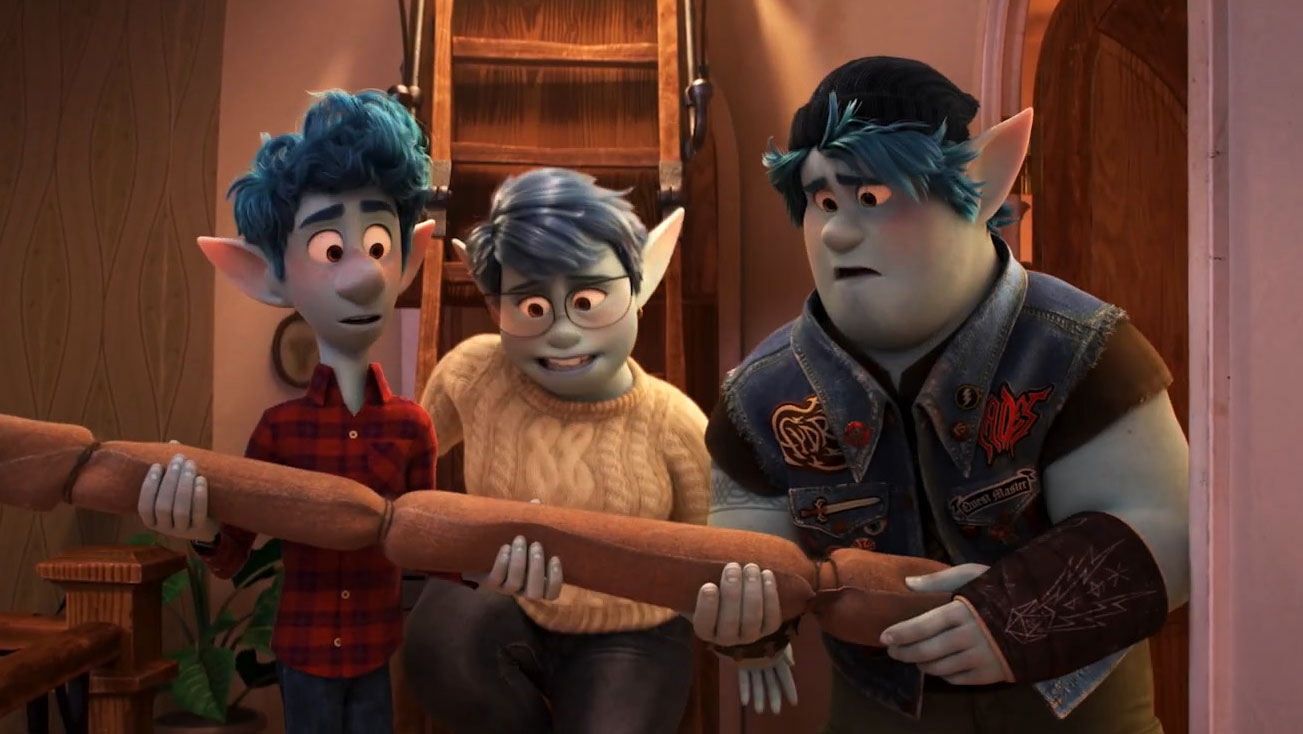 Yeah, it's a little weird. But it's totally awesome anyway.
There is a quest. There is a van. There is groovy music. There is air conditioning. There is a 90% chance of tears and a 100% chance of hugs.
Basically, yeah, it's all about Ian and Barley's relationship and how they are dealing with the absence of their dad and the possibility of seeing him again/for the first time. What's not to love?
Knives Out
It's a murder mystery, folks. You basically have this crime novelist who ends up with a slit throat in his giant, fancy house after his 80th birthday party, a bunch of super dysfunctional family members who may or may not be capable of murder, a sweet, quiet nurse who throws up every time she lies, and this southern detective guy who was way more entertaining than I thought he would be.
This was enjoyable even though of all the stuff on this list it was probably the least impressive. Really the reason it made the list at all is because of the part when the detective guy is like, "…A doughnut."
Just that right there. Pure movie magic.
Also, the crime novelist's mom is this ancient old lady who just kind of stands around and for some reason I loved her from the instant she appeared on-screen.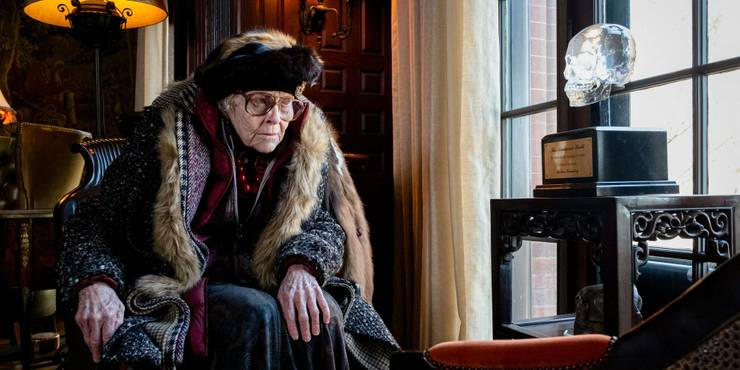 Ford vs. Ferrari
Okay, apparently I had NO IDEA what this movie was actually about. But it was great.
It's the 1960s. As far as the business aspect goes, you have the two car companies, Ford and Ferrari competing to win Le Mans- a 24 hour car race, essentially so they can sell more cars and prove how awesome they are. (But 24 hours??? Why someone would put themselves through that I have no idea.)
Then you have the actual characters, Carol Shelby, the former racer who is in charge of the project, and Ken Miles, the car mechanic who Shelby thinks should be the main driver for this race.
No one else is super excited about Miles, but Shelby is convinced that he's the guy who has what it takes. And he's right, guys.
The dynamics between Miles, Shelby, and Miles' wife and son were my favorite thing about this movie. The racing part is cool, but you don't have to be into cars AT ALL (trust me, I'm not) to enjoy the story.
The acting was wonderful. I just have to say. It was also great to see Christian Bale and Noah Jupe with British accents! Since, you know, they actually are British but in practically everything else I've seen them in they have American accents. It's such a crime.
It was funny but also emotional at times and overall just really well done.
A Quiet Place
First off, I don't do horror movies.
…
But this movie didn't really come across as a horror movie for some reason? It was intense, certainly. But it was just about this family and I love them so much and I want them to be SAFE.
…It also might have helped that my mom told me the entire plot before I watched it…
There is barely any dialogue so most of the acting was done without words, which provided opportunities for the actors to shine and they DID. I really felt connected to the family and got sucked into their world.
It was interesting all the little things they did to adapt to the presence of the monsters. Even though there is terrible danger and the world has shattered, they are still trying to live as normal of a life as they can.
Also I just think it's really neat how Emily Blunt and John Krasinski are married in real life and they play a married couple in the movie.
It was weirdly beautiful, and I don't even know what to say except that I'm kind of obsessed now.
Epilogue
Well, there you are! Go forth and watch all these movies because they are beautiful.
I just noticed that they are all completely different genres. But they are all good stories, with phenomenal acting and overall great storytelling, so it doesn't really matter what genre they are.
What movies have you watched recently? Have you seen any really great ones (or any terrible ones)? Have you seen any of the ones from this post? Are any of them on your watch-list? Do you like horror movies? Let me hear all about your cinematic adventures in the comments!