Yo, cool blogger cats!
Are you feeling groovy today? Because I am.
Anyone who has spent a substantial amount of time on this blog probably knows that many hours of my life are filled with barricades and strikes and French revolutions and teenage angst and Russian princesses with amnesia. Broadway musicals are hugely important to me. DO YOU HEAR THE PEOPLE SING? (If not, I'm sure we can sing a little louder.)
But I listen to other kinds of music too.
Some time ago I wrote a post titled 10 Moments In Movies That Were Made Astronomically Better Through The Addition of Song, which was dedicated to characters who spontaneously burst into song, because spontaneous singing is as much a blessing as free pizza.
This post will be dedicated to folk in movies who find the addition of music in their lives extremely important as well, but their method of bringing this music into their lives looks a little different.
These are people who love music, but instead of singing, they resort to radios, stereos, and headphones as sources of musical enjoyment.
In short, they listen to music instead of screeching it at the top of their lungs.
Let's get this show on the road!
Peter Quill/Star Lord (Guardians of the Galaxy Vol. 1 and 2)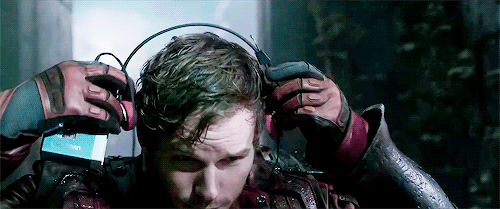 Peter Quill has a very special Walkman and a pair of headphones that he is exceedingly attached to. His "Awesome Music Mix" is the soundtrack to his life. It was given to him by his mother, so it is understandably important to him.
Having been abducted by aliens when he was a child in the 1980s, Peter's music is mostly classic '60s and '70s pop songs, lovingly compiled by his mother. Her music is his strongest connection to her in the vast wilds of space.
The Guardians of the Galaxy movies are not my favorite, but Peter Quill with his music was definitely a highlight of both films. Finally, a superhero who likes to dance.
His skill is quite dazzling.
Notable songs: (all songs in this post link to Youtube)

O-o-h Child (because it's in Shark Tale so I'm attached to it already)
Mr. Blue Sky (because Baby Groot. And this song is also in Megamind, so it's a win-win)
Ain't No Mountain High Enough (because it's just fun)
Mark Watney (The Martian)
This guy is also stranded in space. But he's not so much missing his mom as missing earth in general.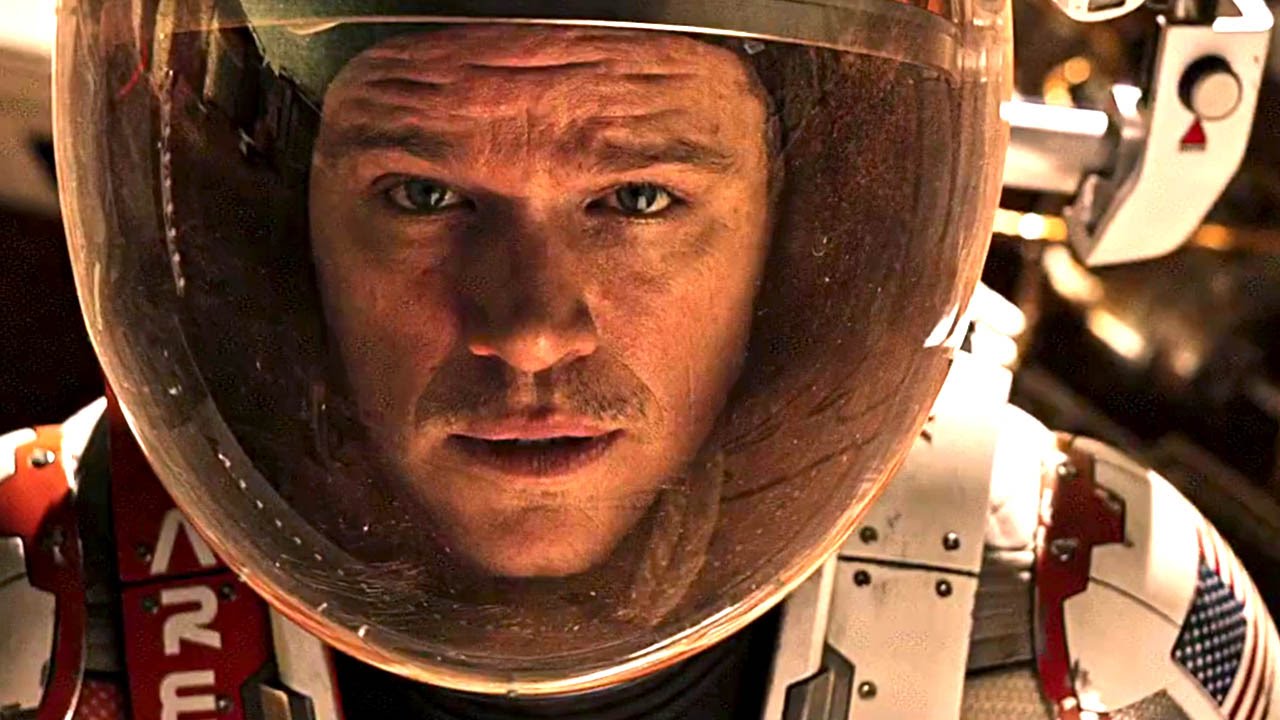 His longing for earth and for other humans is the only plausible excuse for the terrible music he listens to all the time. The music was left behind by another crew member, and Watney is quite vocal about his hatred of it.
But of course he listens to it anyway.
Notable songs:
Turn the Beat Around (because Mark Watney flatly refused to do so)
Waterloo (because I have a strange connection to Abba. Um, and…check out the stellar outfits in this music video…They're…really something else. I'm kind of in awe, actually)
I Will Survive (because…well, this song will forever make me think of this green alien and I'm not sure if that's a good thing or not)
Charlie (The Perks of Being a Wallflower)
Charlie is very thoughtful about music and he likes to compile mixtapes (which are in his case actual tapes, not Spotify playlists) for different moods and ideas. He also makes mixtapes for his friends based on what he's observed of them and their personalities. He's so sweet.
Notable songs:
Asleep (because it's just….so Charlie. And so sad)
Scarborough Fair (because this melody haunts me…like Charlie does)
Baby (Baby Driver)
First of all, this movie disappointed me SO MUCH because I love Baby and the whole idea of the story, and it was so well done- up to a certain point, and then the story/character arcs/EVERYTHING fell apart completely (for me) and I can't get over how terribly they threw away the opportunity to develop Baby's character because he is SO AMAZING.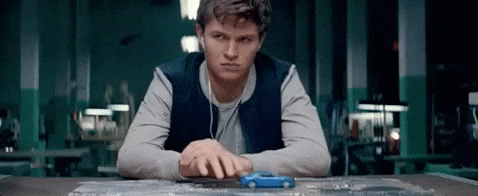 Now that we've gotten that out the of the way…
Following a terrible car accident he was in when he was still a kid, Baby has a constant ringing in his ears, and he uses music to drown it out. He is literally wearing earbuds all the time, and his music is the soundtrack to the movie. IT'S BRILLIANT.
Also I came to the brilliant realization that this movie is basically Guardians of the Galaxy: (warning: contains spoilers for Baby Driver and both Guardians movies)
Boy tragically loses mother who loved music.

His dad is a huge jerk and is instrumental in mother's death.

Boy gets tangled up in criminal organization and works for them into adulthood.

Music is his connection to his mom. He carries music with him everywhere and sometimes dances along (what a weirdo).

He meets a beautiful girl who has a sister.

He tries to break away from said criminal organization with wonky results.

The evil crime boss, who at first seems totally callous, ends up redeeming himself by sacrificing his life for his pseudo-son.
Is your mind not blown, because mine is.
Notable songs:
Bellbottoms (because THAT OPENING HEIST)
Hocus Pocus (because this song, well, rocks. It starts out super cool and then suddenly there's yodeling or something and it's fantastic)
Harlem Shuffle (because it's the soundtrack to the coffee run and Baby is dancing and he plays an air trumpet and what's not to like?)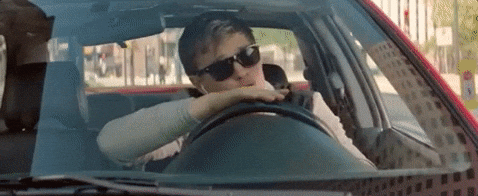 Peter Maximoff/Quicksilver (X-Men: Days of Future Past and Apocalypse)
Quicksilver is one of the few superheroes who eats on a regular basis.
He's also a kleptomaniac who lives in his mom's basement and plays Pacman and ping-pong, so obviously he's a wonderful role model.
The best thing about Quicksilver though, is that he listens to super-cool music while he saves the world. His music is wonderful.
He's obnoxious and he's a dork and he has weird hair, and he's one of my favorite superheroes ever.
Notable songs:
Time in a Bottle (because this song is so chill, and he's so chill  as he moves bullets and makes security guards punch themselves in the face)
Sweet Dreams (are made of this) (because it's so catchy and the synthesizer is perfectly Quicksilver)
And Now, the Announcement:
My blog is almost ONE YEAR OLD.
Yes, I am rather shocked myself, but on June 29th, (a month from today,) my spongey blog will be one year old, and I am proud of myself for not accidentally murdering it before now.
For my Blog's Birthday, I want to do a Q and A type post, (this seems customary, so why not?) which means I need questions from all of you!
Just take any questions you would like me to answer and please post them in the comments! Or send me a message or whatever. Just get them to me somehow and I will greatly appreciate it. You can ask as many questions as you want, just designate that they are for the SBI (Sponge's Birthday Interrogation). I am so excited!
In Conclusion
Clearly, characters who listen to music are special. Also an awesome character is like a recommendation for music. I won't always just listen to random music, but if music that I might not have known existed otherwise gets used in movies I get attached to it. I love context. None of the songs I mentioned in this post were written for the movies, yet the movies led me to them, and I am ever grateful.
Who are some of your favorite characters who love music? Do you like characters who are a little odd? Have you seen any of these movies? Do you think there should be more food in superhero movies? Did you notice all the similarities between Baby Driver and GOTG? Are there any songs you love that you were introduced to through a movie? How old is your blog? I would love to hear from you!