Yo, bloggers of the world!
My life right now is drowning in all things schoolish. My brain is squished like a forgotten peanut butter and jelly sandwich in the bottom of a lunch box. Broken French phrases spliced with neurotransmitters, fauxbourdon, and mangled opera are all screeching at me, but I am doing my best to stay sane.
During the first month and a half of the new year, I have managed to read five and a half books. I have lost sleep in order to do this, so be proud of me.
Today, due to limited brain function and an overabundance of crafty-time-devouring-monsters, I am going to relate to you what these books were and what I thought of them. I am sure you have all been wondering what insightful opinions I have on such things. If you haven't, you are going to be enlightened anyway.
Jacob Have I Loved- Katherine Paterson
This book was written in the ancient era known as the 20th century. Perhaps you've heard of it.
Set on an island off the coast of Maryland during WWII, Jacob Have I Loved is the story of (thinks intensely trying to recall the name of the protagonist) Sara Louise and her struggle with bitterness towards her twin sister Caroline whom everyone seems to think is much prettier, more talented, and overall more important than Sara Louise. As would be expected of Katherine Paterson, the story is one of growing up, letting go, and forgiveness.
I have read several Katherine Paterson books in the past, and though none of them are my absolutely favorite books, I remember them with a vague fondness. A few people had recommended Jacob Have I Loved to me, and considering my favorable history with this author's work I figured I would try it.
Unfortunately, I did not enjoy it as much as I thought I would.
Something about the pacing just felt wrong. I liked the writing style, and the characters, but the way the story was put together felt disjointed and choppy. There were places where lots of time lapsed in a way that didn't feel cohesive, and the last section of the book felt particularly rushed.
The strange pacing kept me from being totally immersed in this story. I liked the idea of it, but it didn't come together for me.
I Kill the Mockingbird- Paul Acampora
This is a miniature book for Middle Grade readers, and the most entertaining thing about it is that the characters love reading.
"It's got something to do with books."

"In that case," says Michael, "I'm in."
I Kill the Mockingbird follows the story of Lucy and her friends as they execute an elaborate scheme to get more people to read To Kill a Mockingbird over summer vacation. Shockingly, they may find themselves in a bigger mess than they anticipated from the outset.
Though certainly geared towards a pretty young audience, I enjoyed this book marginally well. The characters are not terribly interesting, but whenever they make literary references I am inclined to be endeared to them. And Michael is obsessed with Charles Dickens, so I can't help but respect him for that.
This book didn't make much of an impact on me and I probably won't remember it at all in a few months. But it wasn't bad. Mostly because of Charles Dickens.
"Charles Dickens is awesome."
Constable and Toop- Gareth P. Jones
Sam Toop can see ghosts. That's about all he can do, actually.
Okay, so this is the book I did not finish, which is unusual for me because I generally feel an intense obligation to finish a book once I start it. But this book was boring and I was drowning in school, so I figured, what's the point?
Actually though it is still sitting by my bed with the bookmark in it. So I haven't totally given up.
Constable and Toop is about a bunch of ghost humans and a live human (by name of Sam) who can see and talk to the ghost humans. There is clearly some dark, mysterious force that is  causing mayhem in the ghostly realm. The tale is set in 19th century London or some-whereabouts, and truthfully it comes across as a Charles Dickens wannabe, but sadly lacking in the character development department.
I simply found it boring. It was slow-moving and the characters weren't engaging enough to keep me reading. Sam was basically a walking floorboard. There was one ghost named Lapsewood who initially reminded me of Percy Weasley, and honestly I think that is what kept me reading for as long as I did.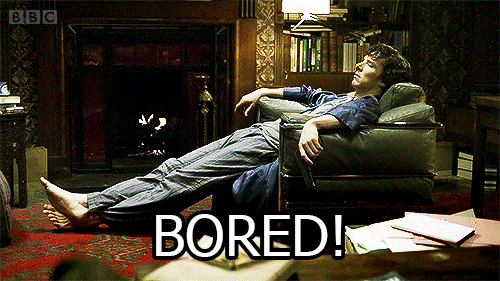 A List of Cages- Robin Roe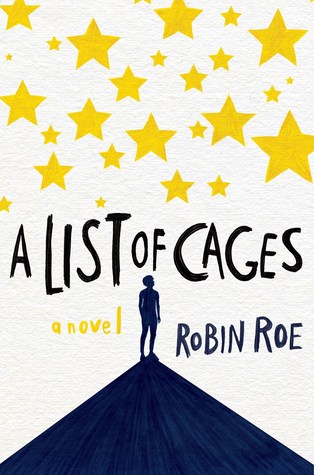 Watch me whisk Julian away and rip the rest of this book to shreds.
A List of Cages is a YA contemporary novel about teenagers and abuse and grief and abuse and did I mention the abuse??? It alternates between the narration of Adam- a senior in high school with a bunch of friends, and Julian- a quiet, loner of a freshman who used to be Adam's foster-brother.
I have very mixed feelings about this book.
On the one hand, I enjoyed Robin Roe's writing style and I felt deeply connected to Julian throughout the course of the novel.
"He shook his head and began to cry, only I couldn't really call it that.

It was convulsing.

It was dying."
JULIAN, I WILL PROTECT YOU.
On the other hand, several of the other characters felt underdeveloped. I didn't feel connected to Adam at all until about three-quarters of the way through the book, which was somewhat problematic? I don't know what it was, but every time it talked about him and his friends my emotions completely tuned out and I did not care.
Even though I loved Julian's story, the book as a whole lacked cohesion, probably due to the flatness of other character arcs.
I am possibly a bit too obsessed with cohesion. And it probably has less to do with how well the book fits together than it does with how well the book fits into my brain.
"It's strange how many ways there are to miss someone. You miss the things they did and who they were, but you also miss who you were to them. The way everything you said and did was beautiful or entertaining or important. How much you mattered."
The Crossover- Kwame Alexander
Under normal circumstances, I would have taken one look at this cover, seen the basketball, and run away.
The Crossover was recommended to me by Annie Xia @ Zoelogist. She previously recommended Fish in a Tree, which I liked, so I decided to brave the frightening sportiness of the cover and give The Crossover a try.
This book is written in a series of poems, from the perspective of Joshua Bell, a junior high basketball player. He tells us about basketball, tension between him and his twin brother, and his father's tumultuous health battle. Though simple, the story is poignant and deftly constructed.
I am not used to reading books written entirely in verse. It can sometimes be a barrier and make it harder to emotionally engage in a story. Thankfully, even though this book was written in verse, I found that I could follow Josh's narrative with relative ease.
Poetry is such a slippery thing. There are so few words. There is so much white space left on the page. A lot is left unsaid. It is a unique and powerful way to tell a story.
But there was still too much basketball.
When I Cast Your Shadow- Sarah Porter
I have so many negative feelings. Let me share them with you.
When I Cast Your Shadow is a YA creepy fantasy novel that I would also categorize as semi-horror, but I do not read horror so my standards of what counts as horrific are pretty low.
Dashiell is dead, but his younger siblings- twins, Ruby and Everret- are still alive. Unfortunately, this does not mean that he can't totally manipulate their lives anyway. He proceeds to mess with them, though of course he may or may not have valid and noble reasons for doing so. There is a big bad ghost-guy who is causing a lot of trouble in the land of the dead, and Dashiell probably has something to do with that too.
This book made me SO STINKIN' ANGRY.
And here's why:
Ruby never fully realizes that Dashiell is not her responsibility. She willingly puts herself in harm's way again and again to help him, even though he has done nothing for her. Even though he continually hurts her.
THEIR RELATIONSHIP IS SO UNHEALTHY THAT I CAN HARDLY STAND IT.
The worst part of it is that Ruby thinks that what she is doing is loving. She thinks that her sacrificial behavior towards her older brother is what gives him the chance to become a better person.
But PEOPLE. NO. THAT IS NOT HOW IT WORKS.
The real sacrifice Ruby needed to make was letting her brother go. It feels counter-intuitive, but sometimes stepping away is the most loving thing we can do. Giving into the wishes of abusers is NOT going to help them change. It is going to make the situation worse for everyone involved.
The problem with this book is that it seemed to support the fantasy that by giving a person what they want from you and treating them like an awesome person even when they are doing terrible things, you can change them. Ruby brought out the good in Dashiell by trusting him. His father brought out the bad in him by telling him that he posed a danger to his siblings- by telling him the truth.
Obviously these kinds of situations are complicated conundrums and no one has all the answers. But letting ourselves be abused by people we love because we think we can change them is so, so harmful. It's hard enough as it is to recognize abuse when you are in the middle of it. No one needs to be plagued by the lie that they have any obligation to stay to make the abuser better.
DASHIELL IS NOT RUBY'S RESPONSIBILITY AND SHE NEEDED TO GET AS FAR AWAY FROM HIM AS POSSIBLE FOR BOTH THEIR SAKES. AAAAAAAAAAAAARRRRRRGGGGGGHHHHHH!!!!!!!
In Conclusion
Well, this post turned out to be a lot longer than I anticipated. Also most of it turned into a sort of rant.
I haven't found any books that blew me away yet this year. Sometime I wonder if I have become impossible to please. I can be unreasonable and I know it. Then again, the year is still young, and hopefully I have much reading ahead of me!
What have you read so far this year? Have you found anything that made you weep or shout for joy? Have you found anything that made you rant and rave for hours on end, or possibly something that just put you to sleep? Have you read any of the books I mentioned in this post, and do you have similar or widely differing opinions on them? Let me know all your bookish news in the comments!